Profile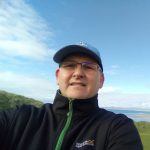 Brendan Mullane
Curriculum Vitae
Education:

St. Ita's college, Abbeyfeale, University of Limerick

Qualifications:

BEng, MEng and PhD

Work History:

Japan, US, Germany, Ireland.

Current Job:

Senior Researcher

Employer:
About Me: I live in County Limerick with my family and by day I am an Electronic Engineer doing teaching and research. I used to really love scuba diving when I was younger, but now I like swimming and playing golf occasionally.

Read more

When I left university as an engineer here In Ireland in 1992, I started my life working in Japan and had such a great time experiencing new food, meeting lots of people and making new friends. Japan is a beautiful country with lots of mountains, interesting towns, and seaside's that I used to love driving around exploring. To this day, this has inspired my love of adventure! I found out that people in Japan and Ireland are quite similar.

I spent a long time in Japan working for a few companies and eventually found out that I liked working in the semiconductor industry, I used to design electronic microchips (not potatoes !)  for DVD players.  We don't use DVD players anymore as we have Netflix and Amazon Prime services that work with smart TVs.

I moved back to Ireland over 18 years ago and begun my working  life at university helping students to learn new ways of using electronics that hopefully make our world better!

My Work: I like talking to students about electronics and technologies that impact on our everyday life such such as smartphones and medical gadgets.

My Typical Day: I tend to wake up early and meditate as this helps before I start the day. I start work at 8:30am after breakfast (often porridge with honey and fruit & toast). My work involves teaching students and supervising their projects. It is nice to see students working together in the Lab. I also do research in interesting areas looking at new technology developments. I go home at 5 PM to be with my family - We also have a new dog now and he keeps me busy walking!

My Interview

How would you describe yourself in 3 words?

Adventurous, Shy, Inquisitive

What's the best thing you've done in your career?

To have lived abroad

What or who inspired you to follow your career?

My mum and dad

What was your favourite subject at school?

Physics

What did you want to be after you left school?

A Pilot

Were you ever in trouble at school?

A few times.

If you weren't doing this job, what would you choose instead?

A golfer or a scuba diver

Who is your favourite singer or band?

Queen

What's your favourite food?

Tonkatsu

What is the most fun thing you've done?

Scuba diving

If you had 3 wishes for yourself what would they be? - be honest!

To be openminded, to keep on learning and to try new things

Tell us a joke.

What did one toilet say to the other? You look a bit flushed!
---
---