Profile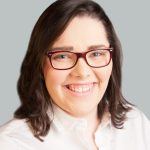 Aisling Lee
Curriculum Vitae
Education:

St Wolstans CS, TU Dublin, DCU

Qualifications:

BEngTech, BEng, GCIOT

Work History:

Accenture

Current Job:

Technical Architecture Specialist

Employer:
About Me: Hi I'm Aisling, Im an engineer by day and a part time masters student by night. I have ADHD Combined type and love powerlifting

Read more

I love accessible technologies and automating things around my home.

My coolest bit of home automation/IoT is using my alexa to control my monitors so my work from home station can be on and ready to log in before I get out of bed and is ready for netflix in the evenings

My pronouns are

She/Her

My Work: I am a Technical Architect specialist for Accenture which means I get to do a little bit of everything (programming and hardware)

Read more

As a technical architect I need to know a little bit about everything so that either I can do the work or can provide information to people who specialise in those areas to complete the work.

I am skilled in full-stack which means I understand how everything fits together like front end (the bits the users use) the middle ware (what computers use to talk to each other and the servers) back end (where all the complicated processing takes place) and the databases (where all the information is stored) but if something requires a specialist in say data bases I know enough to provide an informative report to a database specialist so as to make the most use of their time.

My Typical Day: On any given day I could be repairing circuitry in PCs, writing code, fixing broken software on servers (basically very powerful computers) or explaining really difficult technology concepts to my client or other teams.

What I'd do with the money: Donate to Access to Apprenticeship program ran by TU Dublin

Read more

TU Dublins Access to apprenticeship program works to help young men and women from 16 and up learn about the advantages and possibilities available to them  as a result.

They help support those from their program to find employment in a trade of their choice as well as establishing a super cool and fun network for the young women to get to know more women in trades.

Check them out at :

https://www.tudublin.ie/study/apprenticeships/access-to-apprenticeship/

My Interview

How would you describe yourself in 3 words?

Jack of all trades, dog obsessed, Neurodiverse

What's the best thing you've done in your career?

Supported an international scale application on my own

What or who inspired you to follow your career?

My love for figuring out how things work

What was your favourite subject at school?

Secondary school Technology or PE in primary school

What did you want to be after you left school?

An Engineer

Were you ever in trouble at school?

Yes...lets not talk about it XD

If you weren't doing this job, what would you choose instead?

Id be a secondary school teacher/lecturer

Who is your favourite singer or band?

Halsey

What's your favourite food?

Creamy chicken

What is the most fun thing you've done?

Repaired and upgraded the electronics in my first car so I could connect my Ipod

If you had 3 wishes for yourself what would they be? - be honest!

A 3 day work week, More dogs, my own electronics workshop

Tell us a joke.

Two antennas got married – the wedding was lousy, but the reception was outstanding.
---
---